Customer Relations Policy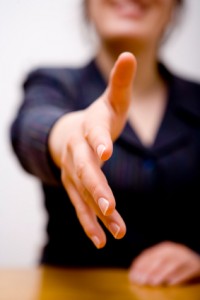 In line with our high-quality policy that was established through our mission, vision, and core values, we also believe in the enormous importance of customer satisfaction created by our products and services.
In order to provide you with the best possible service, we at Tekaş Inc. have strengthened our commitment to customer satisfaction through comprehensive strategies and efforts that aim to improve customer relations processes.
We are also glad to share our customer satisfaction-oriented core principles with you.
Core Principles
Accessibility: Thanks to a variety of communication means provided by the Company, customers are able to access us easily in order to share their complaints, information demands, suggestions, or satisfaction levels with us.
Availability of Information: Customers are also able to receive any information they request in the shortest time and in the fastest manner possible.
Fast Feedback: Responding promptly to all customer requests is of great importance to our company.
Solution Emphasis: Fast and effective solutions are tailored to customer needs.
Objectivity: In addition to assessing and handling all customer requests objectively, we also believe that objectivity is essential when seeking solutions.
Confidentiality: Use of any personal information obtained through customer requests are restricted by law and bound to the principle of confidentiality.
Customer Focus: A customer-oriented policy is used to provide customers with the best service and to ensure that customer expectations are fully satisfied.
Initiative Taking: Employees are encouraged to take initiative and to make necessary decisions when required in order to meet customer needs in the shortest possible time and to maintain maximum levels of customer satisfaction.
Customer Engagement: Customers are kept informed of the assessment and solution-seeking efforts in the management of their requests and are able to be actively engaged in the process.
Internal Information Exchange: Customer relations activities are shared and monitored within the Company.
Continuous Improvement: Customer suggestions and ideas are carefully assessed and used as a source for continuous improvement efforts.
Professionalism: Customer demands are answered by our qualified employees in a professional manner.